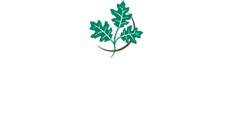 I Live Here
Oak Park City Apartments provided great service with a smile. The residential staff went out of its way to answer our questions assisting in our transition from Japan to the USA. We are very satisfied with the service and the fun monthly "dining" activities shared with neighbors and staff. Oak Park City Apartments is a great place to call home.
Rev. Carl K.
Village Green is home. I'm a southern belle transplanted from TN and I moved to Oak Park City Apartments 3 years ago. The rest is history. With no family or friends in the area, not even cats or dogs, the staff has become my extended family. The maintenance staff is awesome. They can and will fix everything. Living single, I can rarely finish a loaf of bread. I leave the remainders for Sal and Manny to feed the birds. If they can remember to feed the birds, or even care for that matter, why wouldn't I trust them to look after me? When I'm away for business or pleasure, I leave with a peace of mind knowing things will be under a watchful eye. When I return, its like stepping onto the set of Cheers, 'sometimes you wanna go where everybody knows your name, and they're always glad you came...' The community is in the suburbs with a city advantage. You can walk to everything. Who wouldn't want to live here?
Crystal J.
The people at Village Green are friendly; the management staff is excellent; that is why I have resided here over fifteen years.
Marlin K.
I'm a 20-year resident, Great, Great, Great! Why? Because of a welcome intentional hospitality from the management and service staff, a positive and friendly attitude with an open door policy of communication, and care of the residents. They quickly respond to the resident's needs and care. The social events are great, giving the residents an opportunity to meet, greet, and eat!
Lillie C.
I've lived at Oak Park City Apartments for about five years, and I am more than pleased with the maintenance of the facility and the friendliness of the staff. Each one is able to react immediately to any problem or concern.
Gene C.
Thank you so much for all of your help during my stay. You all truly made Oak Park City Apartments feel like home! I hope to stay with you again in the future!
Kristina A.